The perfect starting point for your child
At Kumeu Montessori Preschool, our aim is simple: to provide an innovative, modern, high quality preschool environment, where learning is irresistible and children flourish.

We offer a learning programme that is a the perfect combination of learning and play, based on your child's individual strengths, need and interests, where each child can learn in a style and at a level that is just right for them. Fantastic teachers, gorgeous kids, a superb physical environment and all the benefits of traditional Montessori education combined with the best of modern teaching methods.


December 5, 2016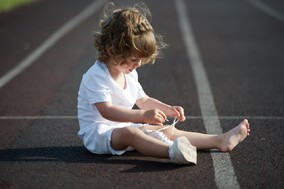 It seems that one of the earliest phrases my daughter learnt was "I do it!"….(given that her first word was 'no' and her second word was 'mine', this assertive streak shouldn't have been a big surprise! ). Any of us that parent or work with toddlers know that "I can do it myself" is a common refra...
read more